Life is short, work somewhere awesome!
on 18 July 2018
for Tech Graduates
Having a job means so much more than simply receiving a paycheck at the end of the month. A good employer will give you the opportunity to grow personally as well as professionally while working on a career that you love. As every company has its own unique company culture, it's just as important to find a working environment that fits your personality as it is to find a position that suits your skill set.
While some companies have very traditional and formal cultures, others are more relaxed, without too many rules or regulations. A company's culture informs every aspect of what it does, from its goals and mission to its expectations, ethics and values. Therefore, it's important for both the employer and the employee that there's a good fit. If you aren't happy working somewhere, it's better to move on than to stall or freeze up.
The culture at Exellys
Here at Exellys, we recognize the importance of building a strong company culture. Our determination to invest in our staff is reflected in everything we do. There's a reason why we refer to our consultants as 'Exellysts'; their drive and determination underpins our successful track record of attracting young IT talent and nurturing them towards excellence.
We aim to foster a tight-knit company culture where young and like-minded peers share common ground. Our culture is open, hardworking and lots of fun. Even though our Exellysts don't all work for the same customers, we can still proudly call ourselves a community.
Our values
Our strategy of focusing on young IT talent and helping to integrate them into new roles is supported values. Let's have a closer look at some of the values we think of as essential.
Integrity
We believe that honest work always goes the distance and that fairness stands the test of time. Honesty and strong moral principles shine through all of our successes as a company.
Authenticity
We don't believe in perfection; failing is the only way to learn and develop new skills and competencies. We push our consultants to get out of their comfort zones and sometimes this means missing the mark. Learning to fail is the best path to success and that's how we help nurture excellence in all of our employees.
Quality
We unfailingly push for the highest possible standards in everything we do and offer our consultants customizable training to develop their professional abilities. This investment in people translates to higher quality work for our customers and to the steep learning curve every Exellyst experiences. We continually ask our consultants to set and define their own personal goals to ensure they are their best self and are able to operate at the highest level.
Excellence
Like we already mentioned, we refer to our consultants as Exellysts for a reason. People work the hardest when they are having fun and nowhere is this more apparent than within our working culture. And by the way, don't tell us the sky is the limit when there are footprints on the moon.
Future Proof
We are agile and we move fast. That's why we are always looking forward and aiming to be one step ahead. We invest in the tools such as Workplace and Intuo to help to take our processes to the next level but still focus on what's most important: the personal connection with our consultants.
Knowledge sharing
Exellys has a clear company culture but we find that our Exellysts thrive within our informal atmosphere. Every one of our consultants is a hands-on contributor. During our quarterly meetings or Meetings of the Minds, like we like to call them, for example.
These all-hands afternoon sessions help to keep everyone in the company informed about its direction. Full of inspiration and collaboration, these sessions can bring tangible ideas and positives changes to organizations. During these afternoons, we have breakout sessions where our consultants can share their knowledge and experiences on the job.
These could be something as simple as sharing what they have learned from a recent conference to something such as home automation hacks for the Raspberry Pi.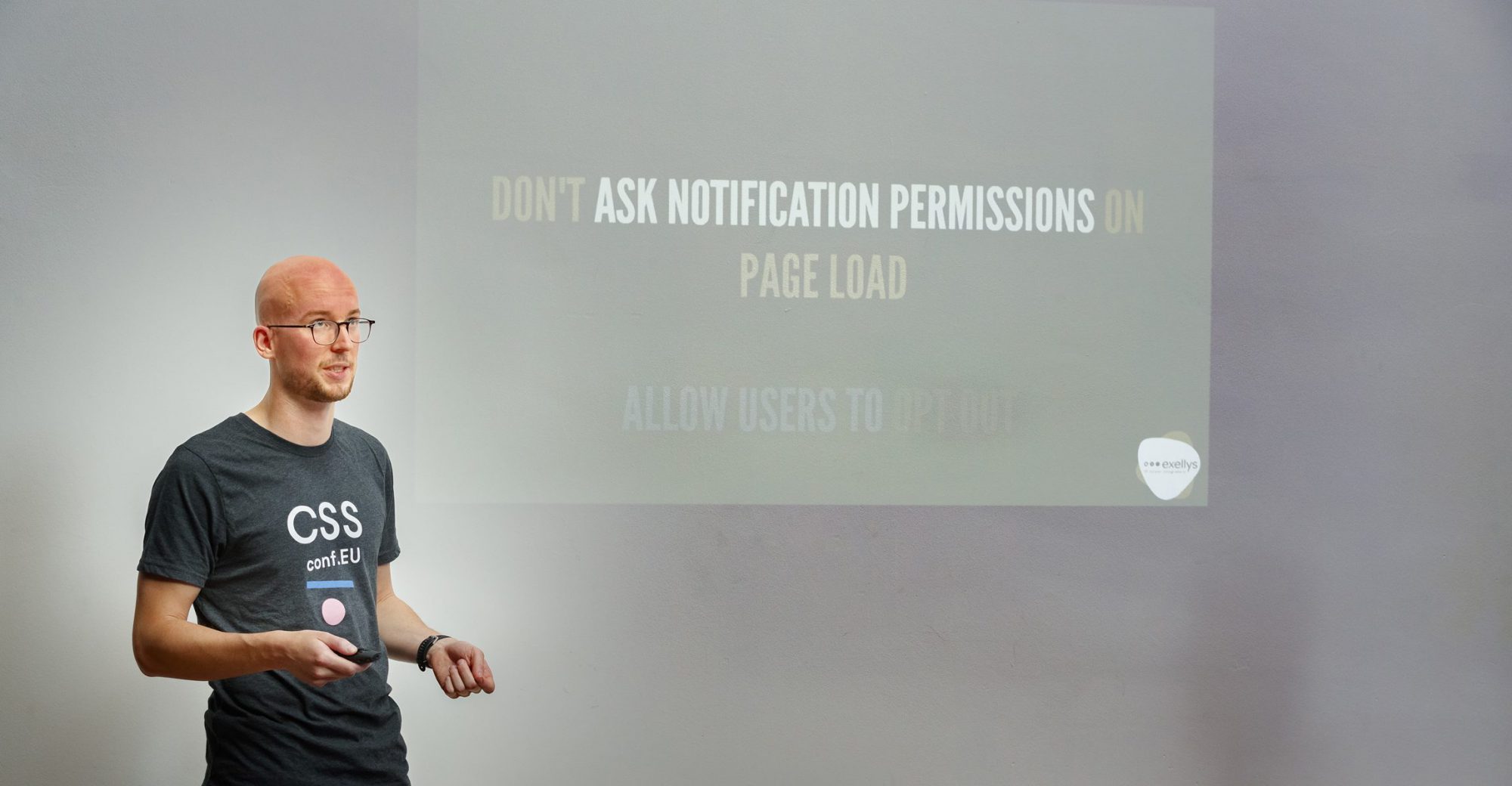 Fun
During the year, we organize many events that let everyone get to know each other in a personal and informal way. These include a badass New Year's party, prison escape games, a surfing initiation with BBQ and many many more. Have a look at our YouTube channel if you don't believe us!
How can I learn about a company's culture?
You can't really tell that much about a company by reading their 'About Us' page on their website as everyone likes to put their best foot forward and create the best possible image.
The best information comes from people who actually work there. If you know someone who works for the employer you are interested in, they should be your first port of call. Perhaps you could set up an informational interview and learn more about the company?
If you don't have any contacts, check with your alumni office or careers service; are there any alumni you could talk to who could give you a sense of what it's like to work there?
Lastly, check LinkedIn or whichever networking site you use, are there any connections to the company you can contact? If so, don't hesitate. No doubt that our consultants would be happy to tell you about us!
Final thoughts
A job should never be just about the money. Before you accept a position, ensure there is a good fit between the company's culture and your personality that will help you reach your future goals.
On occasion, this may mean passing up an opportunity at a place you feel may otherwise be a great fit for your skills. If you like the sound of our company culture and think you have what it takes, then have a look at our job page!
Tags: career , company culture , exellyst , job hunt , talent attraction , talent retention , video