Google Hash Code: Photo Report
on 2 March 2018
for Professionals
Hash Code is a team programming competition organized by Google for students and industry professionals across Europe, the Middle East and Africa.
Some motivated Exellysts took on the challenge and participated in the qualification round on the first of March. Nine of our consultants formed three separate teams and took on a Google engineering problem. More specifically, they looked at how a fleet of self-driving vehicles can efficiently get commuters to their destinations in a simulated city.
Here are some impressions…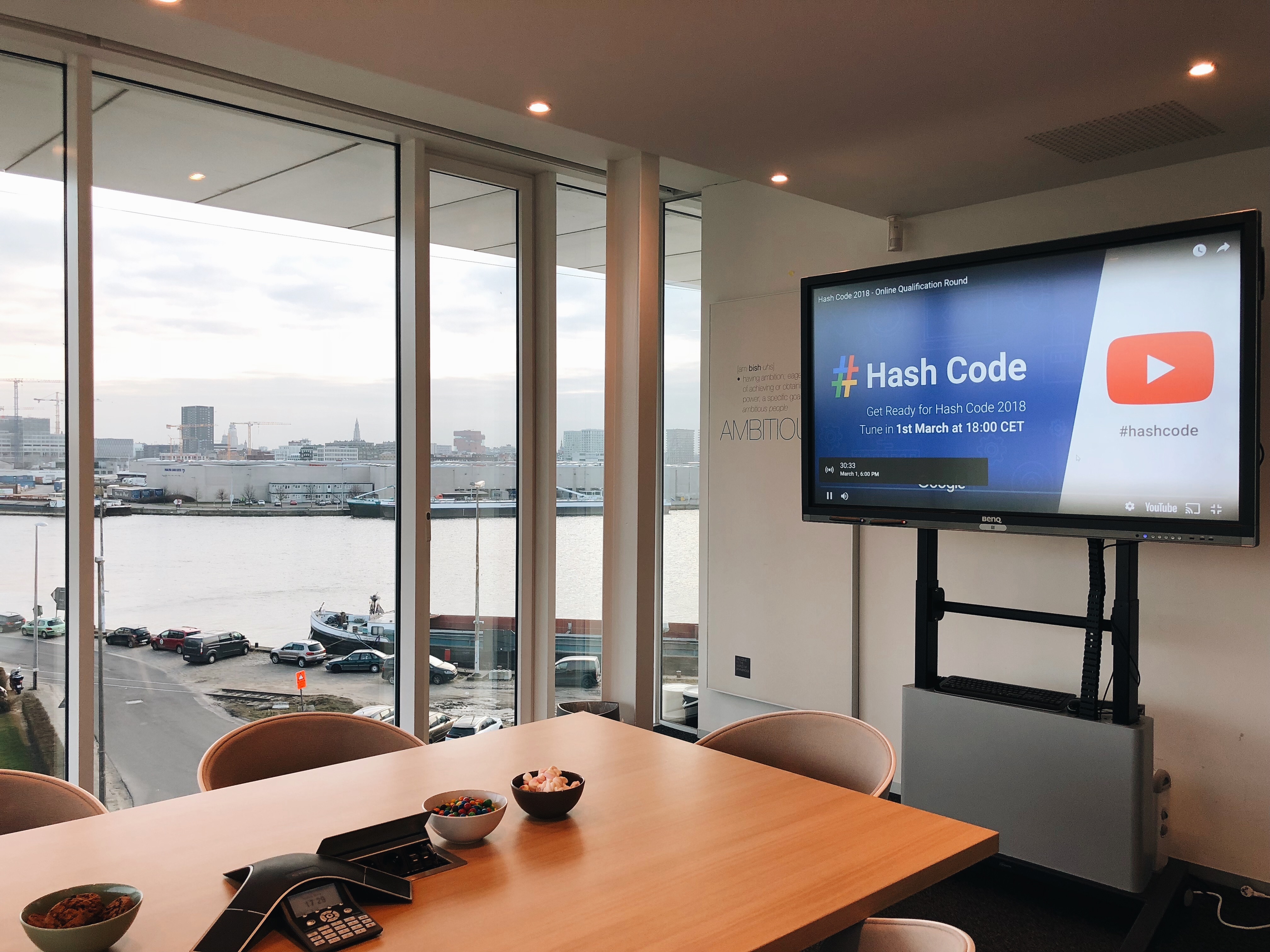 We're definitely participating again next year! Are you joining us?
Tags: company culture , google hash code , hackaton , techie