How Business Engineer Viktor became a BI Consultant
on 5 May 2020
for Graduates
Let us introduce to you, Viktor Van Beersel. A 25-year-old BI Consultant who calls himself a true social animal and values contact with other people more than anything else. That's why he felt a spontaneous spark with both Exellys and Biztory, where clients and colleagues don't bite but and are just an easy conversation partner.
Viktor's Specs
25 years old
Master in Business Engineering
Into sports (skiing, surfing, fitness, football) and having a great time with friends & family
BI Consultant at Biztory since July 2018
Hi Viktor, can you tell us how you found Exellys or how we found you?
A few months into my very first job as a supply chain PM, I quickly felt that it wasn't 'my thing'. I mentioned this to some friends who were working for Exellys and they suggested to get in touch. During our first talk I immediately noticed that every party was important: the consultant, the client and Exellys. And since 'the human factor' is essential to me, it felt like more than a good first impression.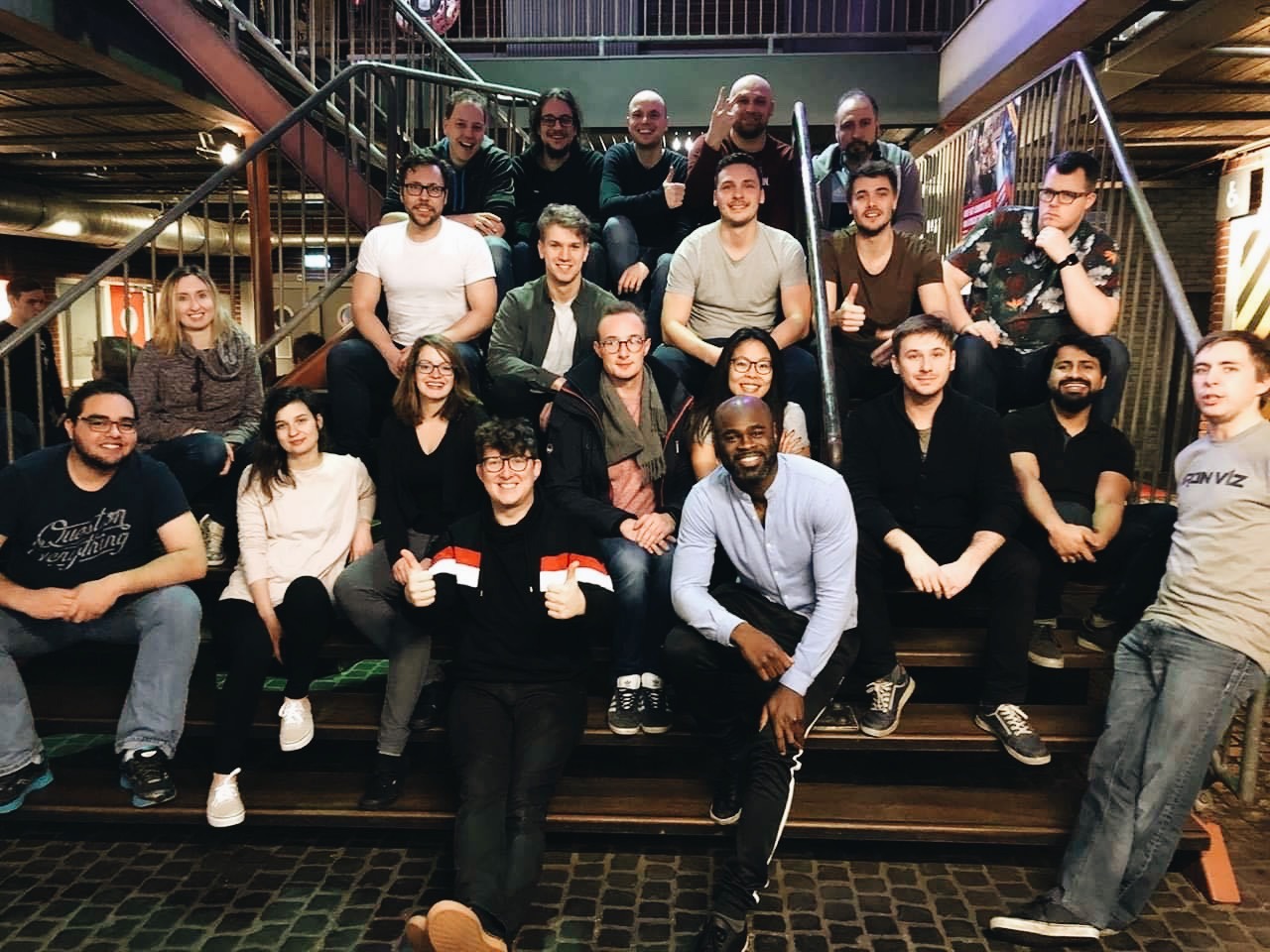 Did you reach out because of the perfect vacancy on our site or more because you felt like we could assist you in your job hunt?
Actually, it was both. Before reaching out, I checked out several vacancies on the Exellys website and some of them really spoke to me. This way I knew that the type of jobs that could be offered to me, would also fit me. I also really appreciate Exellys' business model and way of working, such as the trainings and the promise of finding the perfect professional match, which carries a human-first approach to recruiting. Something you unfortunately don't see too often anymore in a tech landscape.
I graduated as a business engineer but was looking into a career that was more related to IT and data science. And I felt like you guys could really support me and help me out towards this career path. I don't think I would have landed my current job if I hadn't reached out to you guys, simply because it's such a niche that is really hard to find by yourself or maybe isn't even available on the 'regular job market'.
How did you experience the interviews and technical tests at Exellys?
The technical tests were quite 'spicy', especially the one where logical reasoning on the basis of pattern finding and analytical thinking was examined. The difficulty of the test increases, depending on the level you develop during the test itself. Initially, I didn't feel like I did all that great, but during my third interview I was happy to hear that I reached the level of the average 'Exellyst'.
The fact that soft skills were equally important as experience and knowledge reassured me during the interviews, because I knew I would be matched with a company that fitted my personality too. I was able to meet with several companies, which indicated that the decision between the companies and jobs offered was completely my own.
Did you immediately feel that your personality fitted with Biztory, the company you're working for now?
Yes, the first interviews with Biztory felt spot on to me. The people I spoke with matched with my personality and they instantly challenged me, which was really fun. I had to work with a given dataset and use their tool, Tableau, but I kind of did my own thing and presented something new and different that I had worked on during the weekend. So they could see I was eager to start working for them and not afraid of going the extra mile.
We're sure you got the job of Analytics Consultant because of way more than just your enthusiasm! But what does this job exactly entail?
We are using a data visualization tool, Tableau. As consultants, we document the big raw data of our clients into a dataset. We analyze and prepare a user-friendly dashboard in Tableau so that it is easier for our client to read and use the information collected in the database. For example, we efficiently aggregate data – such as sales results – and highlight to the business-user what is working (and what's not) – such as their best performing regions and products. That way, they really gain insights from their data. We suggest what could be optimized or how they could be capturing their data more efficiently. The goal is to eliminate jam-packed Excel reports and introduce Tableau for business reporting.
What makes my work at Biztory interesting is the constant innovation. We want to bring extra value for our customers while enriching the company at the same time. For example, besides consulting, we also started giving trainings to our clients. Now, it's a service our customers wouldn't want to miss. That makes it exciting. There is so much space for new practices and business opportunities while simultaneously strengthening the relation with clients.
How do you continue to innovate as a consultant? Was the Exellys Start Smart Program of any help?
I've already taken two soft skills trainings at Exellys, where I learned a lot on customer focus and time management. And I'm looking forward to the PRINCE2 and presentation skills training that I will be taking in the near future, both for acquiring new knowledge and visiting the new Exellys office. When an interesting course is held on a working day, I just have to mention this to my manager and colleagues at Biztory. But they are always fine with it. Surely it benefits me, but also them, because I can use the new insights to improve my work.
What makes a good consultant in your opinion?
As a consultant for Biztory, I think you should be assertive because your client is counting on your expertise. Developing user cases requires talking to the right people, but more so asking the right questions in order to build trust and to really connect.
On the other hand, it's important to make use of the expertise and knowledge internally, since there sometimes might be a more efficient way than the one you're used to. I'm lucky to be able to rely on my colleagues at Biztory and their broad knowledge. Via our Slack channel, questions or doubts can quickly be resolved, when I'm in need of a second opinion.
Which of the projects has challenged you the most professionally?
During my first months at Biztory, I was helping with set-up, but after gaining more experience, my responsibilities quickly increased. I am currently responsible for setting up data sets for big players in software and factoring. I can really prove myself and develop during these kinds of projects, because I really had to start from scratch. I had to study the companies' way of working and their needs and wishes when working out a new system that could help them move forward.
Now that the trust between me and my clients has grown, it also gives me the opportunity to make more suggestions and give feedback on how to make a better use of their data and end reports. And that's something they appreciate a lot.
Future-wise, I was recently asked to start up-selling one of our projects in Switzerland, so I'm really looking forward to that. This would mean traveling to Switzerland and meeting with the project managers to discuss the global strategy. I'm expecting it to be a challenge, but I also know that Biztory and Exellys will provide me with the right support.
Exciting times ahead! Do you have any last words for students who want to find a first job that excites them from day one?
I think it's important to focus on a broad spectrum and not focus on one job, one sector or niche that you find interesting when studying, because this could turn out entirely different when you enter the actual working field. When I was studying, I didn't see myself working in a function that was a mix between economics and IT but look at me now!
So, my tip to my younger self would be: discover as many companies and sectors as you can and talk to people who have actual working experience in those sectors. Discover and study everything there is to know about those sectors to see if it would still fascinate you when it would be your daily job. And if you find yourself in a situation that you feel is not quite right for you, take a 180-turn and look out for what really excites you.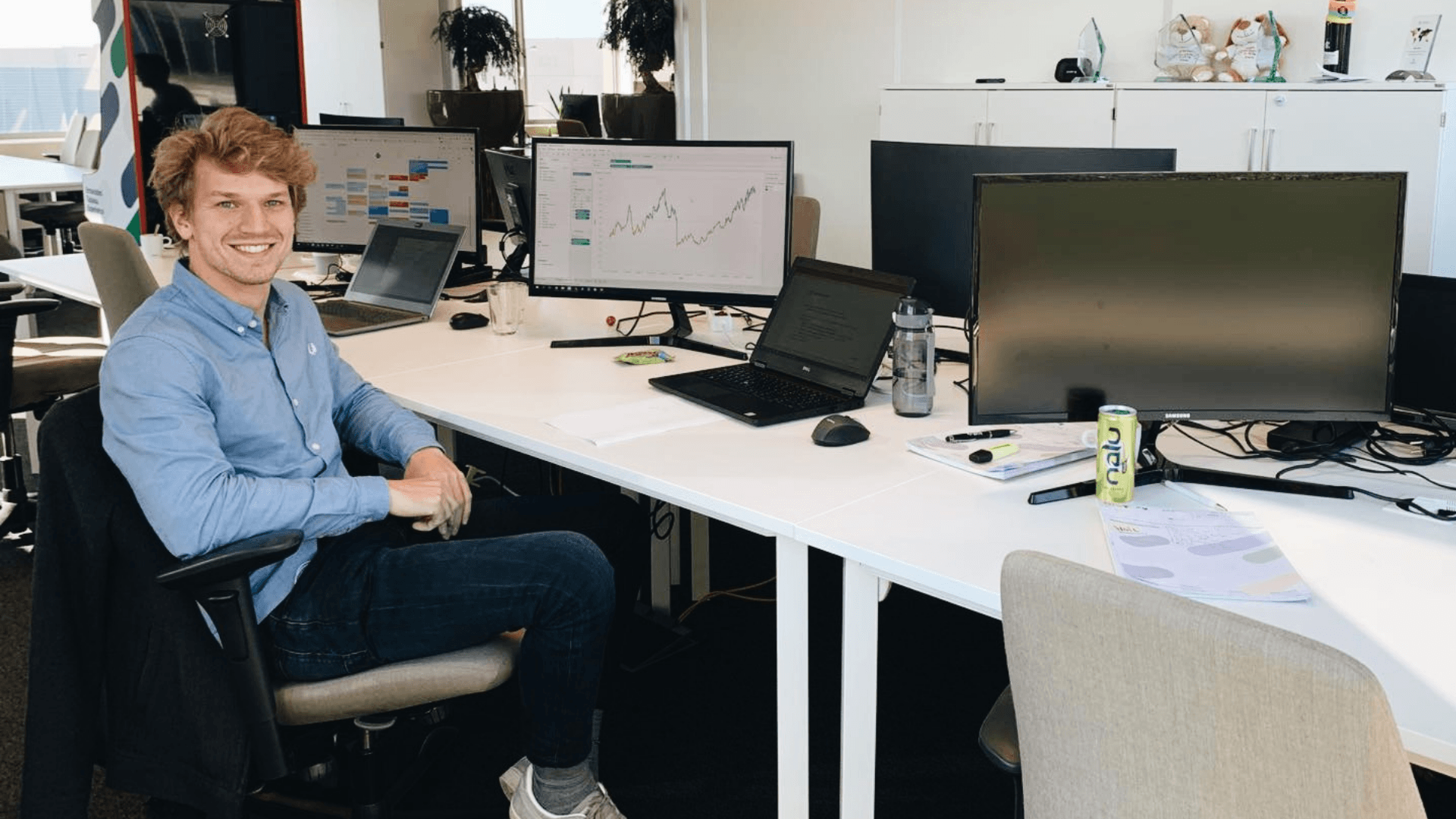 Thanks for the chat Viktor!
Has Viktor's story sparked your interest? Did you recently graduate or do you already have some years of working experience? Exellys is always on the lookout for young and ambitious tech talent, so let's talk! Visit our website or directly go to our job page. And who knows what's next.
Tags: career , company culture , data , exellys , exellyst , exellyst story , job hunt , start smart