Why talent development matters on the job
on 11 June 2020
for Clients
As a CEO, business owner, team lead or hiring manager, talent development should be one of the cornerstones of your working philosophy. But what is the tangible return on investment of talent development, really? And why does it seem to be so tricky to get it right?
"Job-skills training is a shared responsibility between leaders and employees. If you want to have a healthy high-performing workplace, and if you want to succeed as a business, you have to do this." – David Ballard, PhD, assistant executive director of the APA's Center for Organizational Excellence.
Talent development at a glance
Here are some cold hard stats on talent development to start us off:
This is hardly an exhaustive list, but even these results should be perking you up.
The business benefits of talent development: a deep dive
The stats above are only the tip of the iceberg: there are other major reasons why you should focus on developing talent and talent intelligence in your organizations and why you should invest in your employees (and not only for them). Let's have a closer look at some of them…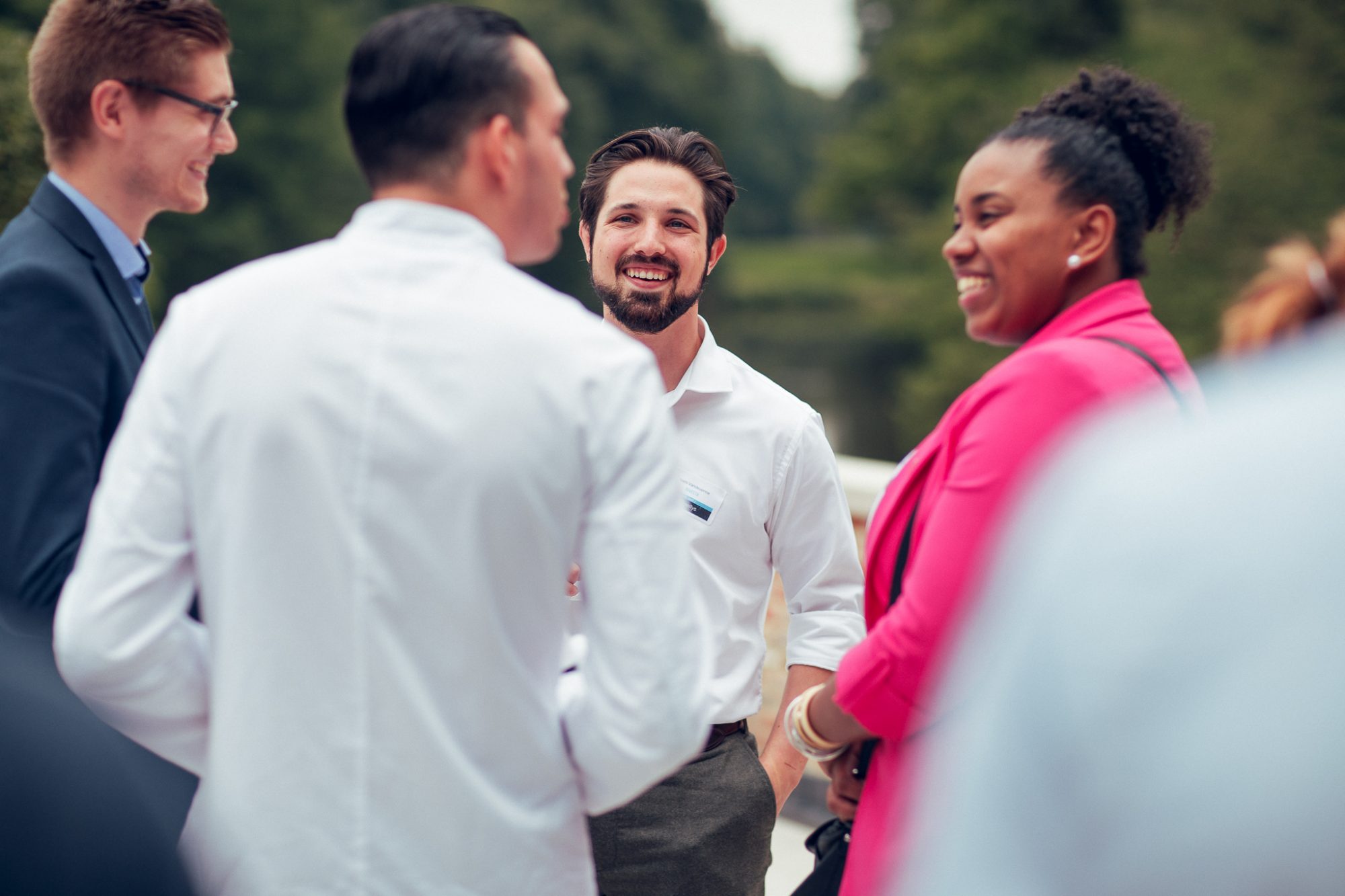 An engaged and motivated workforce
To put it bluntly; learning opportunities are a good way to motivate people without throwing money at them.
The enthusiasm and ambassadorship of an engaged workforce will also improve the reputation of your business and employer brand. We should also note that an engaged workforce plays a hand in lowering production costs simply because your team or employees are more productive.
Reduce recruitment costs
If your organization has a stronger employer brand, recruitment costs will reduce naturally.
But these costs can also be reduced if you look internally at your existing staff and consider who may be eligible or could really benefit from extra training in an employee development opportunity. Because if you don't give your employees a chance, they will go look for it elsewhere.
Reduced absenteeism and improved retention
Professional development is a powerful way of keeping your team both happy and productive. Remember though that you're not just doing this to keep them happy: you're keeping your workforce healthy as well.
If your team feels that the organization cares about them and helps them grow professionally, then it naturally leads to an increase in engagement.
Engaged, happy employees are more likely to stay with your company for the long term as well as just show up every day.
Better levels of customer service
If you ask your clients or customers, there's nothing sure to impress them than excellent customer service. The standards of a company's customer service speak volumes about the quality of that company overall, revealing how they treat their staff and view their customers.
Having excellent customer service begins with having a well-trained, knowledgeable team that understands the customer's problems without having to look the answer up in a database or escalate the issue to their manager.
If personalized training plans means better customer service overall, then it's something we would strongly advise you take on board.
Increased productivity and efficiency
We've touched on this already but really it goes without saying that a person who is better trained is more efficient and productive than one who is not. There is an 'unfortunately' to all of this though.
Unfortunately, you see, the road to success isn't always smooth, and there are a few bumps to watch out for along the way.
Introducing a talent development strategy in your organization
These are potential struggles you might have to overcome to implement a talent development strategy in your organization. But letting this stop you before you even started isn't going to help your organization in the longer run. Check out this blogpost on how to tackle some of the challenges you might run into. Or just give us a call right away.
About Exellys
Exellys is a Tech Talent Incubator.
We bring tech talent into the daily operations of the organization of our customers and grow them for the innovations of tomorrow.
From the 1.500 tech talents we speak to annually, we select the top 8%. We intensively train and coach them on the right skills and competences. Our (scientifically based) training programs (Start Smart, Grow Smart & Lead Smart) accelerate the growth of our talents, and therefore also the growth of our customers.
We "unburden" our customers when looking for and retaining tech talent. We are committed to getting the best out of talent, while our customers can continue to focus on their core business.
We do this for clients who want to strengthen their team permanently, as well as those who are looking for a flexible, project-driven solution.
Get in touch with us today and find out how we can help.
Tags: coaching , talent attraction , talent development , talent retention